2006 Australian Touring Car Challenge
1998 Ford Mondeo Super Tourer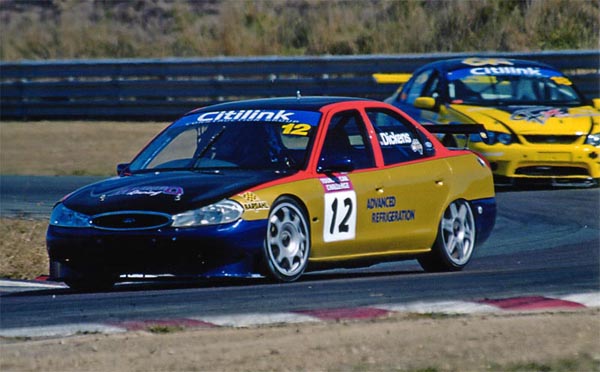 | | |
| --- | --- |
| | Specifications |
| Engine | 2000cc Cosworth V6, Flat-slide Fuel Injection, MoTeC controlled, 300bhp |
| Transmission | 6-speed X-Trac sequential shift, Viscous differential, Front-wheel drive |
| Suspension | Double-adjustable ProFlex dampers front & rear, driver adjustable anti-roll bars |
| Wheels & Tyres | 4 sets of OZ magnesium wheels with slicks and wets |
| Chassis | Andy Rouse constructed Super Touring chassis |
| Datalogging | MoTec engine logger |
Andy Dickens has signed with Mumbo Racing to compete in selected rounds of the 2006 Australian Touring Cars series.
He debuted the car at Round 2, Wakefield Park, south of Sydney on April 22nd.
This car is an ex-Andy Rouse BTCC car that is now owned and professionally run by Mumbo Racing.
.